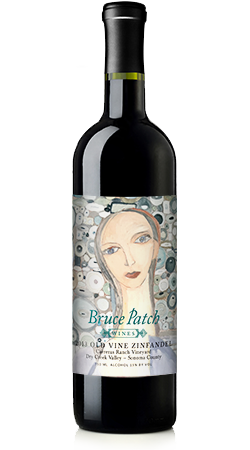 2013 Carreras Ranch 'Old Vine' Zinfandel
Dry Creek Valley – Sonoma County
GOLD MEDAL-Orange County Fair-June 2016
92 pts-Zinfandel Chronicles-May 2016
100 cases produced
A field blend of zinfandel, carignane, petite sirah & alicante Bouchet from vines planted in 1906, this supple beauty was aged 24 months in fine American oak.
*****
At 8 years old, Joe Ramazzotti moved from Italy to Sonoma's Dry Creek Road in 1958, to join his aunt on her 50-acre ranch. Today, Joe manages the Carreras Ranch, 25 acres of which is planted in an Italian field blend of zinfandel, alicante bouchet, petite sirah, Napa gamay and chasselas dore'. In addition to Bruce Patch, Joe's fruit also goes to such prestigious wineries such as Ferrari-Carano, Wilson, Flowers, Kendall Jackson and Rodney Strong.
Product Reviews
Calvin Racine
(Feb 26, 2016 at 10:25 AM)
Really dark and extracted, smelled like chocolate covered cherries right away. The underlying spice notes mingled with the vanilla and cherry nicely, the tannins were polished and really carried the dark cocoa on the finish. Hedonistic in all the right ways!
John Gadigian
(Apr 26, 2016 at 4:31 PM)
Hedonistic-ally gorgeous! This Turleyesque zin is the best I've ever tasted under $75!
Wendy Flowers
(Apr 28, 2016 at 6:37 AM)
One of the best Zins I've had. Bruce's prices are definitely excellent too!
Wine Weirdos
(Jul 6, 2016 at 2:48 PM)
https://youtu.be/_ljRP2Un8bg