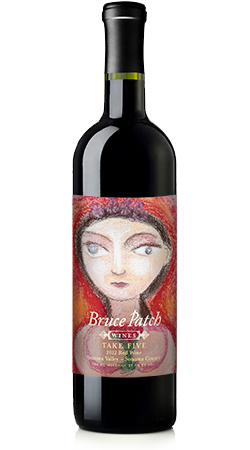 'Take Five' 2012 Red Wine
Sonoma Valley — Sonoma County
200 cases produced
A sumptuous blend of five stellar grapes — merlot, syrah, malbec, sangiovese & petit verdot. This is a wine to bring to a party ... or to horde all to yourself.
*****
Take Five was inspired by one of the most performed jazz tunes of all time, Dave Brubeck's legendary song of the same name. This wine was blended from five grapes — 50% merlot, 20% syrah, 18% malbec, 8% sangiovese and 4% petit verdot — sourced from five select Sonoma Valley vineyards. Aged 30 months in French and American oak. Bottled in July, 2015.
Product Reviews
Leon Cromstock
(Apr 4, 2016 at 1:43 PM)
Perfect balance, not too acidic but far from bland, fruit all over the palate but none dominating. I love with food or without.
laura miles
(Sep 19, 2016 at 11:57 AM)
This wine switched me from being a life long white burgundy drinker (Montrachets, etc.) to a red wine drinker. I've been wanting to make the switch for decades finally this wine did it. For me, it is the perfect balance of upfront subtle chocolate and berries then round and full, and lingering with a finish of earth and fruit that you never want to finish!
samuel wallace
(Sep 19, 2016 at 12:15 PM)
Superb stand alone wine. Perfect balance of subtle rich flavors.