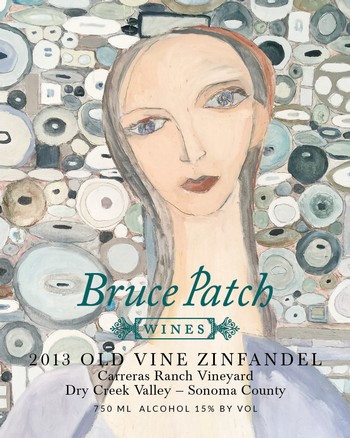 Gold Medal-Orange County Fair
92 pts-Zinfandel Chronicles
90 pts-terroirist.com-Deep ruby colored. Aromas of sweet raspberry, juicy strawberry, jammy black cherry, also notes of clove, eucalyptus, black pepper and ginger. Full and juicy, structured by medium tannin, a chewy but smooth mouthfeel with lots of raspberry and blackberry fruit. Interesting mix of coffee, cola, scorched earth, violets and vanilla. Super delicious but far more than a one-trick Zinfandel. Aged two years in American oak. (90 points IJB)
A field blend of zinfandel, carignane, petite sirah & alicante bouchet from vines planted in 1906, this supple beauty was aged 24 months in fine American oak.
At 8 years old, Joe Ramazzotti moved from Italy to Sonoma's Dry Creek Road in 1958, to join his aunt on her 50-acre ranch. Today, Joe manages the Carreras Ranch, 25 acres of which is planted in an Italian field blend of zinfandel, alicante bouchet, petite sirah, Napa gamay and chasselas dore'. In addition to Bruce Patch, Joe's fruit also goes to such prestigious wineries such as Ferrari-Carano, Wilson, Flowers, Kendall Jackson and Rodney Strong
Buy TWO 6-packs and get a full case delivered to your home or office for only ONE DOLLAR shipping. That's right, $1 to anywhere we ship on the mainland US..