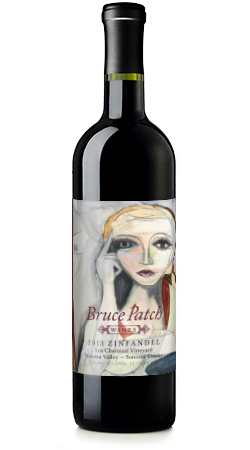 Order this 6-pack now at a special 40% off discount price. 100% Zinfandel from the Los Chaimizal Vineyard that sits overlooking the city of Sonoma. Los Chamizal Vineyard is sustainably farmed.
91 points-2013 Bruce Patch Zinfandel Los Chamizal Vineyard – Blood red in color. 16.1% ABV. 100% Zinfandel from a vineyard situated in the foothills above the town of Sonoma. The vines date back to the 70's. Sublime nose of dark fruits, licorice and pepper. Full bodied with a ton of acidity and just a slight bit of heat. Black cherry, raspberry compote, cocoa and pepper on the palate. Tremendous length on the finish. This is a big Zinfandel in all aspects. Cellar for a couple years or serve with some hearty grilled meats. $48 at the winery and retail.
Zinfandel Chronicles
Buy TWO 6-packs and get a full case delivered to your office or home for just ONE DOLLAR. That;\'s right, just $1 to anywhere we sshipon the mainland US.