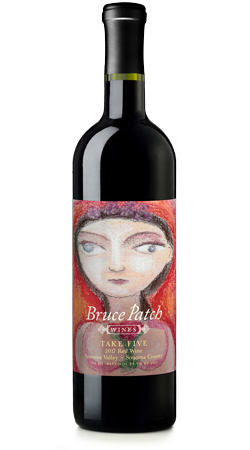 40% Off...just $30 per bottle!

The 2017 'Take Five' is a delicious blend of 68% Cabernet Sauvignon, 18% Malbec, 6 Merlot, 5% Cabernet Franc & 3% Petit Verdot. Alcohol 14.5%. We made about 125 cases.
The nose is true to what you'd expect from an elegant Cabernet Sauvignon, along with hints of allspice, and cedar-and the deep dark color leads to a long, lingering finish. It's a perfect wine for hearty foods and red meats. Finishing last never tasted so good.
Buy TWO 6-packs and get 12 bottles, a full case, delivered to your home or office for just $1.